If you want the best hog roast experience in Nottinghamshire for your event, along with many varied menus options that are suitable for all tastes and diets, Hog Roast Nottinghamshire could be just the catering company that you have been looking for! We have many years' experience of providing top-quality mobile catering services for so many different types of events in Nottinghamshire, and we are proud to be able to offer catering packages that are as vibrant and diverse as the county itself.
The ideal hog roast menu for your event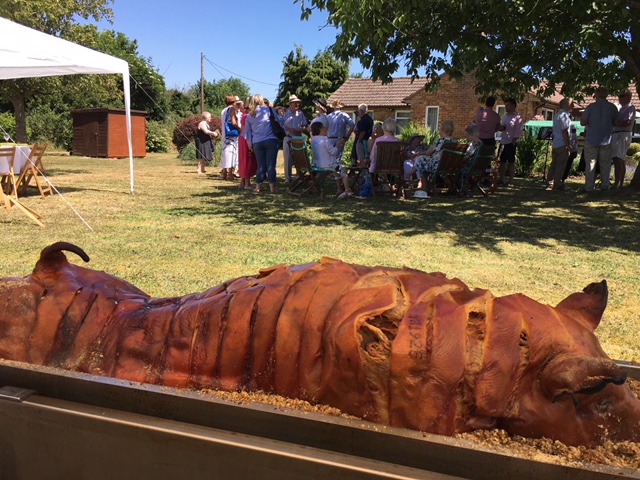 Our expertly cooked hog roasts are second to none. The time, patience and care that goes into each and every hog that we prepare is evident with every succulent mouthful of our free-range pork. Our catering method lends itself perfectly to large sociable outdoor events if you are looking for a high volume of freshly cooked, flavoursome food, friendly and attentive service and an all-round brilliant dining experience for your guests.
Hog Roast Nottinghamshire have never been content with restricting ourselves to only being able to offer our signature dish though, however tasty it may be! If you hire us to cater for your event, we can offer you a whole host of inventive menu options in tandem with showcasing the finest slow cooked pork in the county. This can include as many different dishes as you require, including vegetarian, vegan and gluten-free options, alongside of multitude of exciting sides, salads and sauces, with enough choice to satisfy even the most diverse of tastes.
Superior service tailored to meet your needs
Here at Hog Roast Nottinghamshire, we want every part of your catering package to meet your criteria, including the type of service that we provide. We offer buffets for relaxed dining as well as 3 course sit-down meals for more formal occasions. If you would like the full works for a special occasion, we can also supply a canapé and drinks welcome reception, with our friendly and diligent front of house team on site to offer a warm welcome to your guests and help everyone to break the ice by offering platters of our gourmet handcrafted canapés, before showing everyone to their seats for the main meal.
Whether you would prefer the support of our helpful catering team whilst everyone helps themselves to one of our enticing buffets, or you require full table service delivered by our own professional events staff, we will go the extra mile to take care of you and your guests for the entirety of your event. If you have any specific requirements in any aspect of the food or service, we will ensure to include everything that you have requested in order to offer you a catering package that is unique to your event, and on-site food and service that goes above and beyond your expectations.
Getting in touch with Hog Roast Nottinghamshire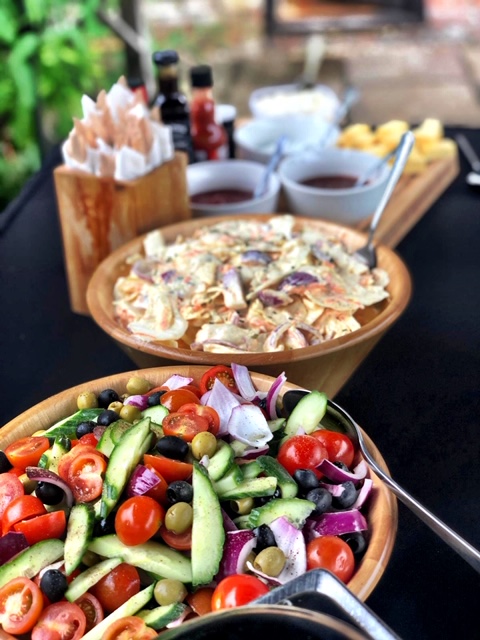 We have plenty of detailed information on our website about all of the services that we offer but if you are unsure about what sort of catering package would work best for your event and budget, please don't hesitate to contact a member of our team by phone or email. We will spend all the time you need discussing your requirements in order to create the best menu for your event and the number of guests that you are inviting. If you already have a pretty good idea about what you want, you can simply fill in our quick query form on our website to get the ball rolling and we will be happy to provide you with a free no obligation quote for your event!